June 23rd, 2021 by
rrteam
No matter how long you've been with a partner, getting married changes a million different aspects of your life. For many, marriage comes with changes to their name, living space, family, friends, routines, and goals – just to name a few. Even your insurance policies should change!
Here are some possible changes you might want to make to your insurance policies as a newlywed. (And congratulations, by the way!)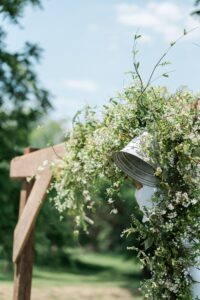 Health Insurance
Time is of the essence.
While the possibilities aren't exactly endless in the case of health insurance, one thing you and your spouse should evaluate is what policy option serves you and your lifestyle best. 
Whether you maintain separate health insurance policies or choose to join under one policy, make sure you find your right path… and act fast! Most insurance plans leave only a 60-day window after marriage to make any changes to a health insurance plan, so you have to strike while the iron is hot.
Auto Insurance
Play it smart.
For many couples, making the decision on how to handle their auto insurance comes down to either discounted rates or inflated risk. The truth is, like any other form of insurance, your rates are dependant upon perceived risk factors. And married people are believed to be more responsible, get into fewer car accidents, and be overall less risky. 
With that said, if one partner has a particularly poor driving history, it's possible that combining policies might not be in your best interest. It's always wise to confer with your agent before making your final decision.
Life Insurance
The sooner, the better.
When you choose a spouse, you choose a person you want to spend the rest of your life with. With that expectation comes that responsibility to make sure that, no matter what, you're doing what you can to help provide for them. 
If you have a life insurance policy already in place, make sure your new spouse is worked into your plan. If you don't have a life insurance policy in place, act sooner rather than later. Life insurance rates are generally lower for younger people, so getting a plan in place and reworking it as time goes on may be in your best interest.
Homeowners and Renters Insurance
Cover all of your bases.
Even if you live together prior to your big day, marriage can mean big changes for your property insurance! Both spouses should be included in the policy you have in place, and you should account for any new assets brought in around your wedding. This can include engagement rings, wedding gifts, and anything else valuable that is introduced to the household. 
Keep a detailed log of the assets you possess as a couple, and make sure your policy accurately protects what you have.
As you plan your future with a partner, it can seem like there are a thousand little tasks and responsibilities on your plate. But make sure to prioritize your insurance needs to take full advantage of the opportunities marriage brings to the table. 
By discussing your options with your partner and your insurance agent ahead of time, you can make the transition from "single" to "married" status as smooth and worry-free as possible.