July 13th, 2021 by
rrteam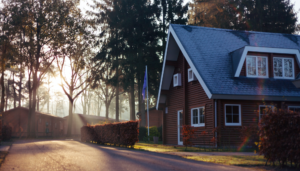 When taking a close look at the different home insurance options available, you may have noticed the recurring phrases "basic, broad, and special form." These three terms refer to the different levels of protection for insurance policies, and knowing the level of protection that works for you is crucial. So, let's take a closer look at what each of those forms of coverage looks like.
Basic Form
This form of coverage is, like its name, the one with the least "extra stuff" included. You'll have coverage for 11 perils and those 11 perils only. The perils commonly named are:
Fire
Lightning
Smoke
Windstorm and Hail
Explosion
Riot or Civil Commotion
Aircraft or Vehicle Collision
Vandalism and Malicious Mischief
Theft
Glass Breakage
Volcanic Eruption
Anything that falls outside of the listed perils will not be protected. And, while the list may seem pretty all-encompassing, there are some other risk factors that may be important to cover depending on the location and function of the property you're insuring.
Broad Form
Like basic form coverage, broad form covers only the perils listed in your policy. The key difference between the two is that broad form covers 6 perils in addition to the 11 covered in a basic form policy. Those six additional perils are:
Burglary or Break-In Damage
Falling Objects
Weight of Ice, Snow, and Sleet
Freezing of Plumbing
Accidental Water Damage
Electrical Surge Damage
Special Form
While both basic and broad form coverage encompass perils specifically listed in their policies, special form does almost the opposite. Special form coverage covers all risks EXCEPT the listed exclusions. Special form is the form of coverage that offers the most protection, but it is important to closely evaluate the exclusions in your policy as common exclusions like "flooding" and "earthquakes" may require a separate policy. Depending on the needs of your property considering its location, age, and other factors, these exclusions can make a world of difference in what policy is best for you.
It's impossible to know which form of coverage is your best fit without taking a closer look at your insurance needs and the policy options in front of you with a team on your side. By consulting a professional, you can make sure you have the right insurance plan for you and your household. Get in touch with the Rehm Insurance team to find the right fit for you!