August 11th, 2021 by
rrteam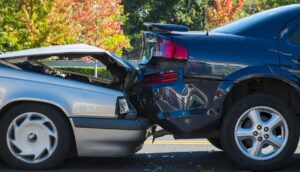 We strive to be the insurance agency that's always there for you. As fellow members of the Mankato area community, we're committed to providing you and your family with unparalleled service that you won't find anywhere else. 
We also try to educate you about important insurance topics that affect you and your family. Today, we're talking about what it means to be in a "no-fault" state for car insurance. 
What do you need to know about "No-Fault" car insurance? 
This refers to the coverage for medical and some nonmedical costs related to injuries sustained in an accident, no matter who claims responsibility for the accident.
As a no-fault state, Minnesota is one of 13 to follow this system. "No-fault" or "choice" car insurance means that when an accident occurs, you can file a claim with your personal insurance to cover medical bills and lost earnings, no matter who causes the accident. 
You can file personal injury protection (PIP) claims with your personal insurance to cover costs like medical bills, lost wages, and other household expenses related to your injuries. These other expenses can include extra cleaning help, groceries, and lawn maintenance, amongst other things. 
While PIP claims provide for most injury-related costs, compensation for pain and suffering does not fall under these policies.
Why file a claim if you're not at fault?
Now, you may be wondering why you'd want to file a claim with your own insurance to cover medical bills, especially if the accident isn't your fault. 
When it comes to filing a liability claim against a separate, at-fault driver in a no-fault state, there is a certain threshold your injuries must exceed before they are deemed sufficiently serious enough for you to receive compensation. PIP claims also ensure that all citizens involved in a crash are able to get proper coverage for their injury expenses, without question of who will provide it.
No matter what insurance needs you may have, our team at Rehm Insurance is here to help you along the way. We're a friendly and helpful local team that can help advocate for you and make sure you have the best insurance plan for your personal needs! Schedule an appointment today, conveniently through our online calendar.