December 29th, 2021 by
rrteam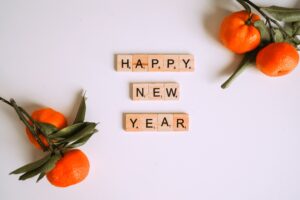 There are countless ways to ring in the New Year in Minnesota. We want to help narrow the search with a rundown of some of the top choices! Whether you are a young couple, a family with children, or flying solo, we have solutions to fit your celebration style. Here are some of our favorite ideas:
Hit the Twin Cities for a Night of Glitz and Glam
If you are ready for a black tie affair, the opportunity to break out the sequins and really see the first moments of 2022 in your absolute finest, the Twin Cities will be offering a vast assortment of upscale options.
Travail Kitchens & Amusements is offering two fun options for the crowd looking to go into the New Year dressed to the nines. There are private VIP packages, as well as tickets to the Countdown Party. Tickets are available online for this Robbinsdale hotspot, just northwest of Minneapolis. 
The Minneapolis Cider Company will host a New Year's Eve Masquerade at the Casino with free gambling (sorry no money winnings but prizes instead like drink tokens and time on the pickleball courts) and live music. Guests are asked to dress for the masquerade theme!
Hit the Slopes and Enjoy Fireworks 
Burnsville is home to Buck Hill, which is one of the state's top picks for families looking to hit the slopes. Skiing and tubing will continue up until midnight at the Buck Hill New Year's Eve Bash. The family-friendly event includes a buffet, fireworks, live music, magicians, and even karaoke!
Snow-covered cabin rentals, cozy fires, and fun on the slopes could be the package for you in Bemidji at the Buena Vista Ski Area. 
Slopes will remain open until midnight in St. Croix as the town celebrates its New Year's Eve Extravaganza. There will be a torchlight ski parade, in addition to bonfires, skiing, live music, and fireworks. 
Stay In With the Kids
Keep it simple, low-cost, and family-friendly within the walls of your own home. 
Consider a night indoors! Dust off some old-fashioned board games or pick up some new favorites, and create a tournament of winners. Pick up a few small prizes to let the "winners" know they should be proud! Stream a movie online, and cuddle up together to enjoy some downtime. "Relaxed and calm" is a great way to ring in 2022. 
If your tots are younger, consider a countdown to noon. Sometimes making it to midnight isn't worth the glory, but you still want the excitement of celebrating a new beginning. By counting down to "ring in noon," you still get the fun, but at a more reasonable time of day.
If you want to get away from it all, but still have the cozy, family downtime, consider cabin rentals. This is a popular option during our crisp, Minnesota winters. Try sites like Vrbo or Airbnb to find affordable cabins to fit your needs.
Pick a Year You Miss
We may be headed into 2022, but there is no reason to leave behind the classics. Those longing for the days of the 1970s might want to check out Minneapolis's Studio 54 New Year's Eve at the Metropolitan Ballroom. There will be theater performers, aerialists, and of course roller skaters surrounding dancing guests as live music, disco, and finally a DJ helps you ring in the New Year.
First Avenue & Seventh St. Entry will host a New Year's Eve "90s vs. 00s" party, featuring You Oughta Know, a 1990s enthusiast,  and DJ FooLProoF, known for his 2000s dance parties. Joining this battle of the decades and dancing your way into the New Year could be just the fun you need to roll into 2022.
Giggle Your Way into 2022
After the last two years, we could all use a good laugh. Mo Year's Eve at The Comedy Corner Underground will feature shows from both Mo Alexander and Courtney Baka. There may be no better way than laughing to celebrate 2022.
Maybe you want to beat the crowds and aren't really up to staying awake until midnight. Thankfully, the 8th Annual East Coast Style New Year's Eve Comedy Show has a solution for you. Enjoy the comedy of "Advocate Magazine's funniest queer in the country," Maggie Faris, as well as the works of Julie Bane, Randall Reid, and Abenezer Merdassa with two shows at 7 and 9 p.m. You can enjoy the show and still get home in time for the ball to drop!
So, which of these ideas strikes your fancy? Or perhaps you have your own family traditions! Either way, we wish you all the best as we close out the year and prepare to ring in the next.