January 11th, 2022 by
rrteam
The last thing you want to do as a small business owner is to expose your clients' or customers' personal information to online hackers. Sadly, in today's online world, those risks are a serious reality.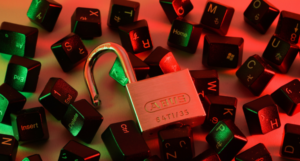 The Threat of Cyber Attacks
At Rehm Insurance, we hear plenty of concerns from our small business owners, worrying about protecting their data, hard drives, and digital information storage. There are so many threats out there seeking your data and personal information. From malware to phishing emails, from hackers to cyber attacks, there are many thieves seeking that data.
Thankfully, there is a product in the insurance realm called cyber insurance. While you may already have a general liability insurance coverage plan, it is not likely to cover cyber attacks and leaks of personal information.
What's At Risk 
Your own data, the data of your staff, clients, suppliers, and overall professional network is likely all stored digitally in your business' computers or cloud. Information such as home addresses, credit card numbers, account numbers, driver's license information, health data, and social security numbers are all in jeopardy of being stolen by the Internet's best hackers. How well protected is your information? Are you covered if any of that information is leaked?
Cyber Insurance Coverage
Cyber insurance is designed to cover you and your business in the event of a data breach.
Ideally, your insurance coverage should also help you to handle the data breach itself, with resources for contacting your customers, recovering any exposed data, and restoring any identity theft that may have been a result of the breach.
Your Minnesota Resource for Cyber Insurance
If you have questions about your coverage, especially what is covered in the event of a cybersecurity breach, reach out to us at Rehm Insurance. With the click of a button, you can schedule yourself an appointment with our expert professionals, well-versed in all business insurance needs.
Call Rehm Insurance today to receive a quote today! We can be reached at (507) 345-3366