Every small business has unique needs when it comes to insurance coverage. Some policies are required by law. Other types are wise to have in the event of different types of emergencies. Whatever small business you own, we can help you find the policies to fit your individual needs.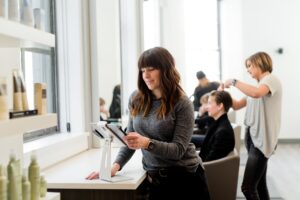 Why Small Businesses Need Insurance
You may think your small retail shop doesn't need much coverage. Perhaps you operate completely online. No matter the style of business, nor the industry you are in, there are insurance policies built to protect you.
Ultimately, the purpose of insurance is for your safety. Whether it is to keep your bills paid in the event of an injury or to cover any lawsuits that may stem from incidents at your location, there are different products to fit different needs. 
No small business should go without these protections. You wouldn't drive a car without car insurance, and you shouldn't have a business – even a side hustle – without it, either. While not every policy is a legal requirement, having a solid grasp on what is beneficial for you can help you immensely in the long run.
Types of Insurance Small Businesses Need
Depending on your type of small business, there can be multiple policy needs. Each policy typically has a unique coverage. In other words, each type protects you in a different way.
Some of the typical types of needs include:
General Liability Insurance

Professional Liability Insurance

Workers' Compensation Insurance

Cyber Liability coverage

Commercial car insurance

Business Income coverage

Commercial property insurance

Commercial Umbrella Insurance

Business Owner's Policy (BOP)
As you can see, this is just some of what offerings we can review for your small business needs. There are clearly plenty of options, but knowing what is best for you can still be a struggle.
One-Stop Shopping for Your Small Business Insurance
It is no question that the different types of policies, amounts of coverage, and unique needs for your small business insurance can make your head spin! Thankfully, you have a resource right in your own backyard to make the entire process much simpler.
Rehm Insurance can even come to you, directly where you do business, and discuss the right policies for you. There is no "one size fits all" solution when it comes to small business insurance. But, our team is happy to analyze your precise needs to find an individualized package of products to suit your specific business.
Once our team understands your needs, we can compare multiple companies' offerings at the same time. We take all the legwork out of it for you, remove the task from your lengthy "to do" list, and bring you affordable options.
Located right here alongside you in Southern Minnesota, I understand the challenges of running your own small business all too well. Don't let insurance coverage confusion be another hurdle! Make an appointment today – schedule a consultation online.