August 17th, 2022 by
rrteam
One of the most difficult questions I get selling insurance is "How much do I need?" To be perfectly honest, the answer to that is simply: Insurance is not one size fits all… but I can help you find what fits for YOU.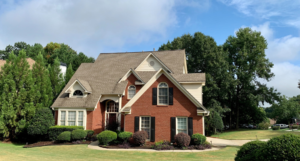 Each person that comes into my office has a different level and need for insurance policies. From the amount of coverage to the type of policies, each client is unique. 
What Is Property Insurance?
It is important to know exactly what your current coverage can and cannot do. While homeowners' insurance policies typically have a personal property coverage section, it is primarily designed to cover the home itself. If a tree crashes through your roof or a tornado takes your roof off, these are often disasters covered by homeowners' insurance.
However, if a water pipe freezes in your home and bursts and damages all the contents of your home, are you covered? The answer to that can vary greatly depending on the type of policy you have. The Personal Property coverage portion of the homeowner's policy can be helpful in covering your damaged items depending on what type of coverage you have. 
Named Peril vs. Open Peril Coverage
Two types of coverage forms that are typically used are called  Named Peril and Open Peril. Named Peril means that the only covered incidents that will be covered are those expressly named in the policy, such as fire, wind, hail, or explosion. 
Fire is always covered and is one of the named perils even on a basic policy form (note: the policy coverage forms can be Basic, Broad, and Special for a named peril policy form, Basic being the least amount of coverage, Special being best – but fire is covered in all three) but bursting pipes is not covered on basic form!
In an Open Peril policy, the opposite is true. It covers all perils unless it is explicitly excluded in the policy.
For example, the policy could have a section of exclusions, and if the policy doesn't exclude the cause of your loss, then the policy will respond.
What Does Personal Property Insurance Cover?
Personal Property coverage protects or replaces your personal property – aka "your belongings." Everything from the furniture in your home, to the artwork on the walls, to the fancy electronic gadgets in your possession; a property insurance policy can cover most of your belongings. 
(Note: When it comes to flood insurance, that typically requires a separate policy altogether.)
How Much Property Insurance Do I Need?
While this answer is unique to each person, a good starting point would be to analyze the belongings you own. Do you have priceless jewelry in your possession, handed down from generation to generation? Do you have artwork that is irreplaceable and one-of-a-kind? 
Gathering a list of the most expensive items or those hardest to replace can be a good starting point. You want to ask yourself:
How much are my belongings worth?

How much would it take to replace these items?

What is the overall value of my possessions?
Where a Professional Can Help!
Understanding just home much personal property insurance you need can be tough. The best advice is to seek the assistance of a professional.
With years of experience and access to many companies, my team and I can find you the best insurance to fit your needs. With a simple visit to our website, you can make a phone call or even schedule an appointment online.
From there, we can sit down together and find a policy to fit your precise needs. Each person is unique and different, and no two policies are alike either. It is best to map out a coverage plan that suits you best.