If you're a resident of Minnesota, and you aren't sure which way to turn when it comes to life insurance, I have good news. First, you are not alone. And second, I have the solutions and tools you need to find the solution!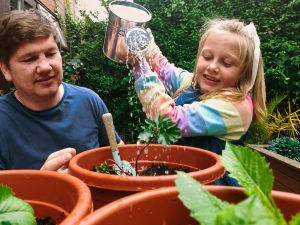 What Is Minnesota Life Insurance?
Let's start with the basics. What is life insurance? No matter where you live, it is a basic coverage most everyone needs. It isn't something we like to think about, but if you weren't here tomorrow, what would your family do? Would your loved ones be able to pay for the funeral? What about the bills and responsibilities you leave behind?
Life insurance is designed for those "what if" situations. Life insurance is a policy everyone should have, no matter their age or level of health.
Minnesota Life Insurance Company Research
According to statistica, the number of life insurance companies in the United States is on the decline, yet that figure is currently hovering at 741 companies in the country. While that is down from the 1990 peak of 2,195 companies, it is still quite a massive undertaking.
Minnesota Life Insurance Company Reviews
A simple Google search will slam hundreds of options onto your web browser. From high-end television advertisements to reviews claiming to be honest and fair, you'll find plenty of folks trying to tell you what is best. It's no wonder many buyers attempt to get their policies without the help of an agent.
Minnesota Life Insurance Reviews: Word of Mouth
Perhaps you prefer to go with the company your parent's trust, or maybe it is easier to ask friends and family their opinions. This attempt can save you some research and legwork, but is it really the best option for you?
Minnesota Term Life Insurance vs. Whole Life Insurance
Should you get Term Life or Whole Life insurance? 
Term life is a set period of time, such as a 20-year plan. You may purchase the policy, and it is guaranteed coverage, no matter what, for a set period.
Alternatively, whole life is … yes, you guessed it… aimed to cover your whole life. But, which is right for you? And how should you measure the pros and cons?
The Life Insurance 'Easy Button'
I've posed many questions here, and now we're ready to go over the answers. 
There's really just one answer – and it's simple: Find a trusted, local insurance organization that can cater to your unique situation.
As with most insurance coverage options, there is no "one size fits all" solution. Instead, each and every individual has a unique set of circumstances. These specific differences should be weighed and analyzed to find a policy that fits you best.
A Trusted Resource in Your Community
In Minnesota, you are lucky to have that "easy button" at your fingertips. Rehm Insurance and Financial Services brings the solutions to you. We are located right in your own backyard and are not tied to any single company. This means we can research any policy on the market to find you the best solutions.
Major Savings on Life Insurance
At the end of the day, we all want sensible solutions we can afford. By allowing Rehm Insurance to do the research for you, you will likely save on the bottom line and find affordable monthly premiums.
Additionally, you are saving the time and effort of trying to dig through the multitude of choices. We can sit down with you, ask just a few basic questions, and narrow your search massively. We also save you the headache of trying to decide. We can present the possible choices and help you find the perfect policy for your unique needs.
One Simple Step for Life Insurance
So, where do you find this easy button? We have two simple ways to get in touch. You can call our offices at (507) 345-3366 to chat with one of our friendly staff members. Alternatively, you can make an appointment online here with just the click of a button.
Don't try to do it alone, when researching life insurance options. We can find the choice that fits you best!