February 21st, 2022 by
rrteam
When it comes to auto insurance, there are a lot of tiny details you need to know to make sure you're carrying the correct coverage. The last thing you want is to get into an accident and find out you aren't properly insured.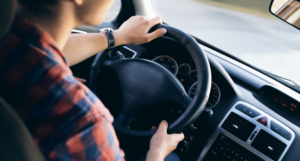 Let's talk about what you need to know about being insured in Minnesota!
Mandatory Types of Coverage
In Minnesota, you are required by law to carry four types of coverage: Personal Injury Protection (PIP), Liability, Underinsured Coverage, and Uninsured Coverage. 
Each type of coverage also has a minimum amount of coverage you must carry in the case of an accident.
For PIP, the minimum amount is $40,000 per person per accident. This will cover $20,000 for hospital or medical expenses and $20,00 for non-medical related expenses.
Liability coverage has a minimum of $30,000 worth of coverage for one person, $60,000 for two or more people, and $10,000 for physical damage to the vehicle or other property.
The minimum limits for uninsured and underinsured coverage are the same. When purchasing a policy, be sure to add $25,000 for injuries to one person and $50,000 for injuries to two people for each type of coverage.
No-Fault Coverage
Minnesota is one of 13 states who have adopted a "no-fault" system. This means that you can file an insurance claim with your own company, regardless of who caused the accident.
No-fault coverage is often misunderstood. It covers medical costs, losses of wages, and replacement services such as housekeeping. It will also cover up to $2,000 in funeral expenses in the event of a death. However, it does not offer any coverage for vehicle or property damage.
To use No-Fault coverage, if the other driver is at fault, you can make your claim against your own PIP coverage. Once that runs out, you can file a claim against the other driver's liability coverage.
If their coverage is insufficient, then your policy's underinsured portion would pick up your claims. Your policy's uninsured coverage will make payments on your claims if the other driver has no coverage.
Rental Car Coverage
When it comes to rental car coverage, the State of Minnesota requires that every driver carry a policy that provides $35,000 in coverage with no deductible for the use, loss of, and damage to a rental car. This can be used when your vehicle is damaged or being repaired from an accident.
Not all states require rental car coverage; however, this law also requires that the driver is notified of this coverage whenever they rent a car in the state of Minnesota. It also alerts the renter that any collision damage waivers are not required when renting a vehicle in the state. The idea behind this notification is to protect the renter from paying any unnecessary fees.
Don't let misinformation and confusion lead you to be uninsured. Give us a call today. We can walk you through your policy and ensure that you're properly covered!