November 9th, 2022 by
rrteam
Did you know that the average cost of a funeral in Minnesota is $7,824? However, costs can range from $4,600 to over $14,000. 
While it is surely not a fun topic to think about, funeral expenses aren't the only debts you will leave behind for your family. To protect yourself and your loved ones, a life insurance policy can take care of the costly responsibilities after your death – and much more.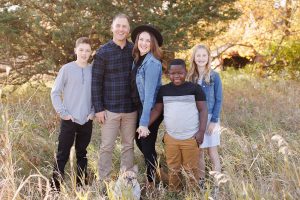 How to Qualify for Life Insurance
So what does it take to qualify for life insurance? It really depends on the type of policy you are aiming to obtain. Most policies will require a medical exam or a medical questionnaire. These inquiries are done in order to determine your health, underlying medical conditions, and your likely length of life.
Depending on the age at which you start the process, prices for such policies can vary greatly. The younger you are, the lower the premiums will probably be. Insurance companies are gauging how long you're likely to live – and the less likely they have to pay out the policy soon, the lower the company is willing to set its monthly cost.
How Old Do You Have to Be?
The minimum age at which a person can sign a life insurance application is 15. There is no minimum age to have a policy on your life. However, at age 15, most companies will require a child to sign any policy that is taken out on their lives.
If you've just had a child, and you wish to purchase life insurance for them. Some companies will ask that you wait until the child is 14 days old. Others do not have a minimum age requirement for life insurance applications. 
What Will Life Insurance Companies Ask Me?
Whether they require a full medical exam or just a self-filled questionnaire, many of the questions or checks will be similar. Most will start with the very basic questions about your health:
Height and weight

Date of birth

Lifestyle and habits

Health history of family

Financial history
It is very important to answer the questions very truthfully. If there are any discrepancies or omissions, the insurance company can deny a payout to your beneficiaries. 
Some questions may involve asking about your smoking or drinking habits. They may ask you if you do any extreme or risky hobbies, such as skydiving or bungee jumping. The questions, after all, are largely to determine how long you're likely to live.
Types of Life Insurance
Sometimes the age qualifications, terms, and monthly costs can vary depending on which type of life insurance you are seeking. To understand term life insurance (typically coverage for a set time frame) versus whole life (coverage until death), take a look at this blog.
However, your choices don't stop there. Some companies offer policies such as Mortgage Insurance –  which means, should you pass away before your home is paid off, this type of policy would cover the remainder, covering what is likely a huge expense for your family.
Simplified Life Insurance can help if you want to forgo the exam, but can often come with limits of $500,000. Alternatively, older applicants may want to consider Guaranteed Life Insurance. These policies cannot deny you for coverage, but often are limited to $50,000.
How to Qualify for Life Insurance in Minnesota
When applying for life insurance, it is good to know what to expect. But it is better to have a helping hand.
With access to hundreds of companies and policy options, working with me give you the best chance to find a policy to fit your unique needs. No two people are the same, and their life insurance policies shouldn't be either.
Make an appointment today to review your individual situation, and I will work to find you a policy you can afford that can also put your mind at ease, knowing your loved ones will be covered even when you're gone.